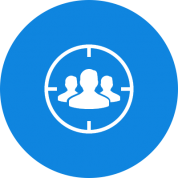 Audience Oriented
Build a custom audience around your product with social pages. Create an online community revolving your brand and strengthen personal contact with audiences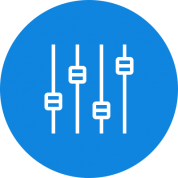 Monitor Trends
Track and analyze trendy topics. Check your industry's pulse to achieve innovative content and buzz-full discussions
| Item | Advanced | Description |
| --- | --- | --- |
| Create | | Create and design compelling and viral social content tailored for your audience: posts, images, videos, and articles. Publish interesting information about your product and industry. Share case studies and important updates. |
| Optimize | | Optimize your social page according to your needs. Get more engagement or more leads using optimized content. |
| Engagement Campaigns | | Create campaigns to enhance your product and page's viral capabilities, including competitions and case studies to engage your audience and highlight your product's benefits. |
| Campaign Integration | | Full integration of your social page and campaign to increase exposure to your posts and organic content, and optimize lead conversion rate. |
| Cross-Platform Services | | Use cross-platform tools to manage the same content on various social platforms. |
| Track, Analyze, and Report | | Deep tracking, analysis, and reporting for maximum results. |
Build a Community
Segmented community building for your brand or product using various marketing techniques such as social networks, remarketing and advertising techniques.
Get Online Exposure
Maximize your online presence and brand loyalty through increased exposure on different channels: News sites, review sites, and related blogs. Build a reputation for your product or service and let potential clients find you online.
All the Reasons for Choosing Us
Professional Team

Outsource your marketing needs to our goal-oriented teams.

Customized solutions

Get customized marketing solutions for your audience.

Goal Oriented

Reach your goals using our customized, creative solutions.