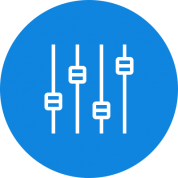 Industry Customized
Project customized to relevant niche web assets which target your audience and industry.
Comprehensive Solution
A combination of various highly effective marketing techniques in different fields for maximum exposure.
Segmented Audience
Lead generation campaign is segmented to different audiences.
| Item | Advanced | Description |
| --- | --- | --- |
| Lead generation Planning | | Each lead generation project is based on a deep understanding of your industry. |
| Online assets development | | We develop online assets such as websites, apps, and customized social profiles for each marketing strategy. |
| Optimization and analysis | | Projects include ongoing optimization and analysis for maximum results. |
| Mobile apps | | Mobile app marketing for lead generation and for mobile apps. |
| Conversion tracking | | Lead marketing project includes customized conversion tracking. |
Increase Traffic
Bring your target audience to your website, profile, or application using traditional and innovative marketing techniques as part of a long-term strategy.
Increase Conversion Rates
Improve all aspects related to your conversion rates in active channels, including deep tracking, SEO or facebook ads. Increase on-page or social marketing conversion.
All the Reasons for Choosing Us
Professional Team

Outsource your marketing needs to our goal-oriented teams.

Customized solutions

Get customized marketing solutions for your audience.

Goal Oriented

Reach your goals using our customized, creative solutions.